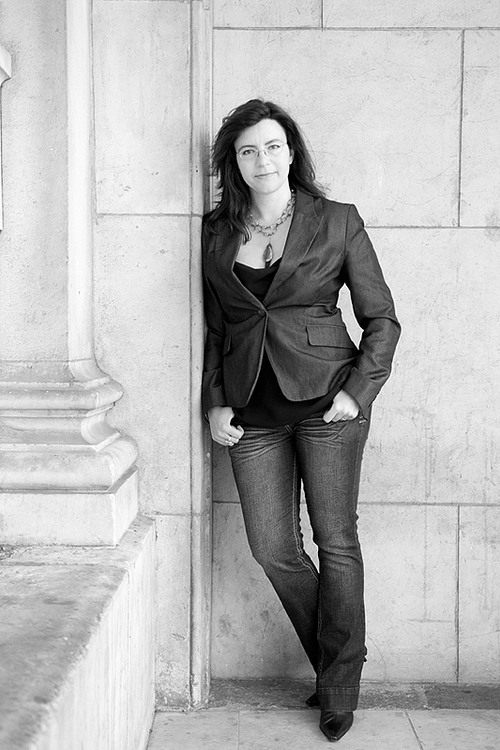 What is your first memory of the piano?
I saw and played a piano when we were visiting one of my father's colleagues at his family home. It was a long visit, and I had time to explore: I fell in love with it at first sight and although I was around 4 years old, I remember I sat and tried to play using my fingers. I was glued, and although my parents looked a bit embarrassed I had taken over somebody's possession, they were clearly impressed. Apparently our hostess tried to impress on my parents I should start lessons.
Who or what inspired you to start teaching?
My piano teacher in Greece, the well-known concert pianist and pedagogue D. Toufexis, a Julliard graduate and former Lateiner pupil along with concert pianist Danae Kara, both staff at The American College of Greece, inspired me to maintain a portfolio career. I loved how I could go see them perform at major venues and festivals and then have the privilege of private conversations and lessons with them.
Who were your most memorable/significant teachers?
The teacher who inspired me to become a musician was the head teacher of a large, state primary school in a well-to-do leafy suburb of Athens. He was himself a frustrated violinist with real passion for music education. His class produced three concert pianists (me included), one musical theatre singer-actress, and a musicologist. Yet the school was an ordinary non-selective state one.
Who or what are the most important influences on your teaching?
I finished my studies at the conservatoire in Greece, yet I knew that I could not trust myself to teach. When I came back from my Master of Music studies in the US at West Chester University of Pennsylvania (1994), I felt I could tackle anything: intensive courses in piano pedagogy were compulsory and included teaching practicums under supervision. At the end of my studies, my teachers were very eager to impress on me the need for certain books which became my bibles, especially the Denes Agay books on Teaching Piano, and were packed in my already impossibly heavy suitcases. Greece at the time felt quite cut off in many ways, and I still remember sending and receiving letters to the US which took about a couple of months: this was the era before Internet and Amazon!
Most memorable/significant teaching experiences?
Despite having taught at all levels for at least 20 years, I still remember being 10 or 11 and helping my friend practice her sonatina. After about 20 minutes her mum couldn't help herself anymore and stormed in with my mum to stop me from what she thought was merely distracting my friend. My friend whispered "thank you", as I had helped her to repeat sections rather than play through mindlessly. Years after, when we met again, the first thing she remembered was how grateful she was for helping her practice that one time. I'm sure her mum is still not convinced, but I know it was the earliest confirmation that I could actually be of real help, and is certainly my fondest memory.
What are the most exciting/challenging aspects of teaching adults?

I've been teaching adults almost from the beginning of my career. Challenges, except for time constraints, include self-imposed limitations, mainly arising from clashes with self-image, and definitions of achievement and prospects. That's why my best adult student to date is a hard working dad of three who is totally committed to his lessons because he sees it as personal growth.
What do you expect from your students?
A certain level of commitment: I can inspire, demonstrate and explain, but I can't force them to practice. There needs to be an initial interest, and in the case of younger students, there has to be parental support.
What are your views on exams, festivals and competitions?
Exams and festivals can be great motivators while providing benchmarks of attainment. Competitions are both exciting and a necessary evil: as long as there are transparent selection processes they have a place in one's development. I think it is important for a musician to enter any form of competition trying to achieve playing their personal best (rather than focusing on being better than the other competitors). At the same time it is important to come into contact with one's peers. What I do not like is the message that one has to comply with what's expected – and certainly there are pianists who are unhappy at the suggestion of modifying their affinities for certain repertoire. I also do not condone excessive emphasis on performativity at younger ages: young children and teenagers should not be criticised for being their awkward selves on stage, especially if this does not interfere with projecting the music.
What do you consider to be the most important concepts to impart to beginner students, and to advanced students?
Smart practice, healthy posture-technique, and fingering, along with reading notation and counting are all concepts presented from the very first lessons and reinforced throughout the studies. Style and phrasing, along with pedalling, however, take a lot of exposure to repertoire and are more gradually introduced.
What are your thoughts on the link between performance and teaching?
My preference is for teachers who teach by example, as I found it most exciting to watch my own teachers perform. I am therefore a performer who teaches pupils how to perform on the piano, rather than how to play the piano. To perform is more than just pressing keys as instructed through notation: it is to communicate without the burden of words. The process of learning to perform is a complicated one of empathy with the perceived intention of the composer, and of enculturation.
Who are your favourite pianists/pianist-teachers and why?
Martha Argerich is a firm favourite for her transcendental technique, as are the Labeque sisters. I saw the Labeque sisters perform live in Greece and their communication and poise were simply amazing. From my own teachers, Dimitri Toufexis taught me a lot about projecting phrasing through physical gestures, Danae Kara stepped in as my mentor at the early stages of my career and pushed for a totality of conception in extended works. Dr. Bedford introduced me to Alexander Technique and Tai Chi to focus the mind, and my dearest Dr McHugh taught me how to control my hands and the piano keys in what she termed "slow key-depression". Martino Tirimo and Elena Riu will always occupy a special place for being so flattering and incisive as duet coaches.
Natalie Tsaldarakis is a concert pianist and member of the Ivory Duo Piano Ensemble. Natalie has also been active as a lecturer, piano teacher and examiner since the 1990s.
In 1994 Natalie was invited to membership by the American National Music Honour Society Pi Kappa Lambda for excellence in performance and she has been the recipient of numerous awards and prizes, including first and second place winners in piano competitions in the US, and Greece (MTNA Wurlitzer Collegiate Competition, West Chester State University Concerto Competition, the Pottstown Orchestra Competition, Deree College Faculty Development Award, WCU Graduate Development Award etc.).
Since 2005 Natalie has been based in London, UK. Between 1995 and until 2005, Natalie was artist teacher in residence at the American College of Greece as well as piano professor and examiner for Greek conservatoires of music including the National Conservatory of Greece.
Natalie has performed extensively at various venues and festivals in the UK and abroad, including the Southbank Centre, St John's Smith Square, Oxford University, St-Martin-in-the-Fields, Glasgow City Halls, Sibelius Academy, Athens Concert Hall, Fairfield Halls, Winchester Cathedral.
Natalie has recorded both solo and with the Ivory Duo Piano Ensemble for the National Greek Radio (ERA-1, ERA-3), and has appeared on Greek television, and UK's Resonance FM 104.4. The duo's CD "Romantic Dance Music for Piano Duet" was requested by the Archive for Greek Music and Musicians (Lilian Voudouris Library, Athens Concert Hall) and hailed as an important musical event of international standing by the Greek specialist press.
http://natalie6784.wix.com/ivoryduopiano
https://m.youtube.com/Ntsaldaraki
http://www.twitter.com/Ntsaldaraki